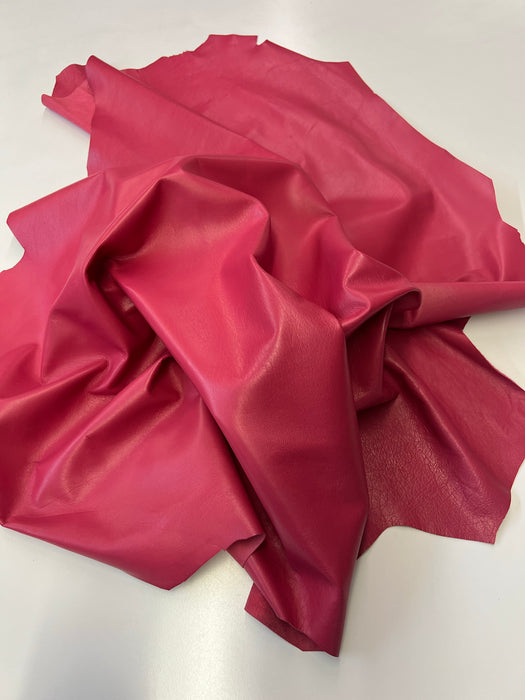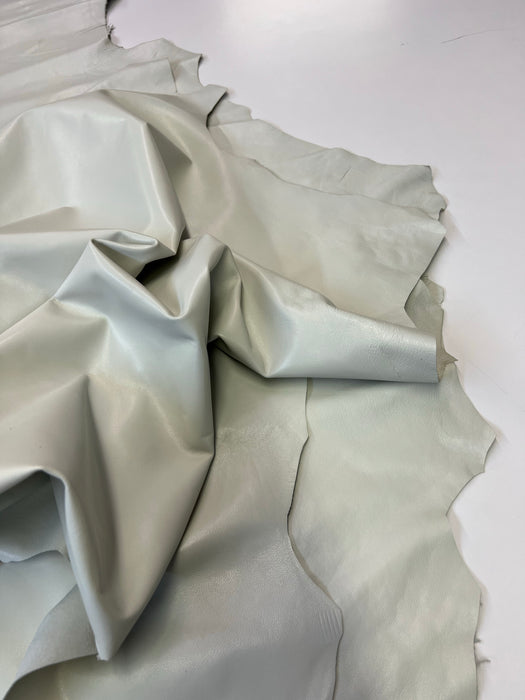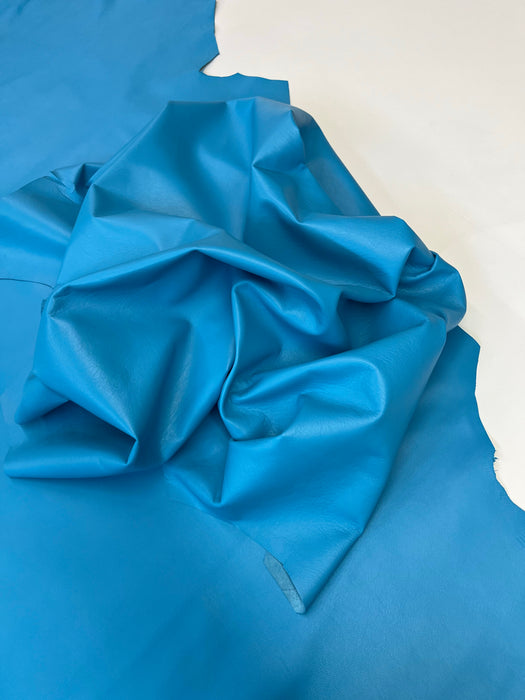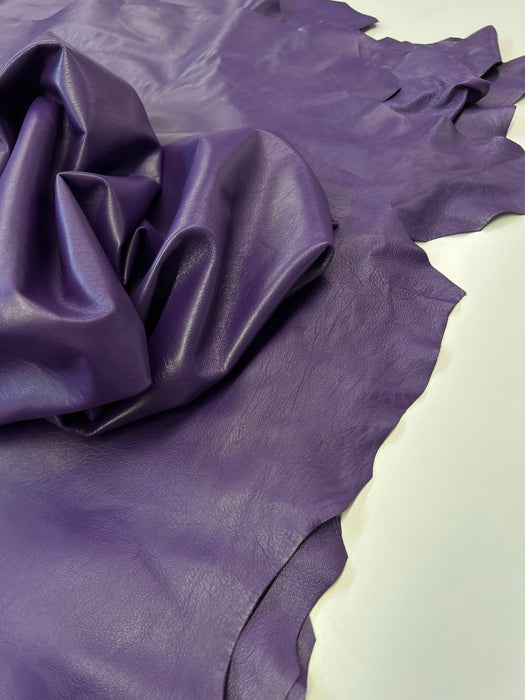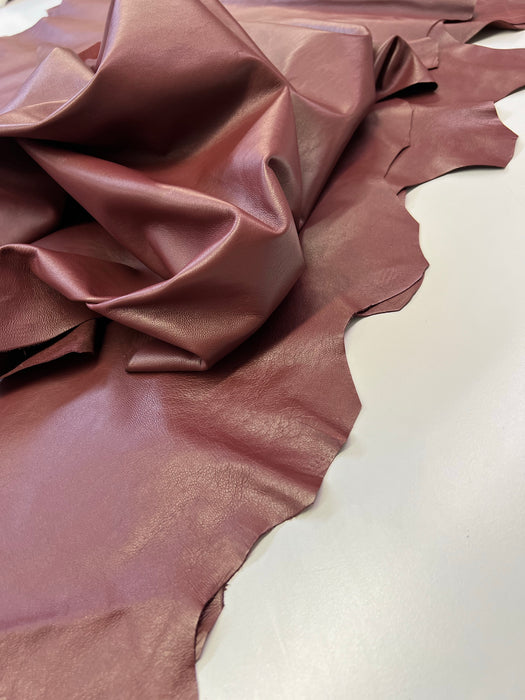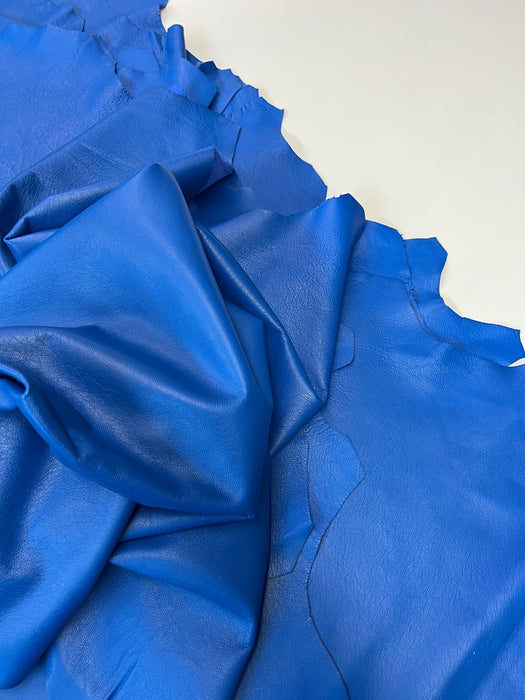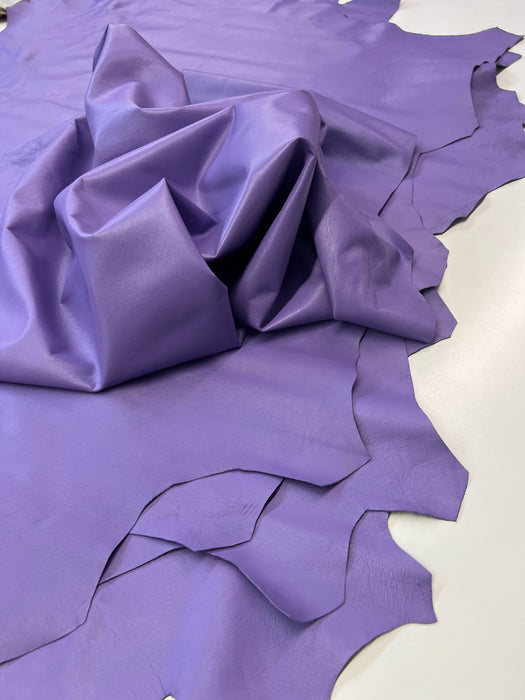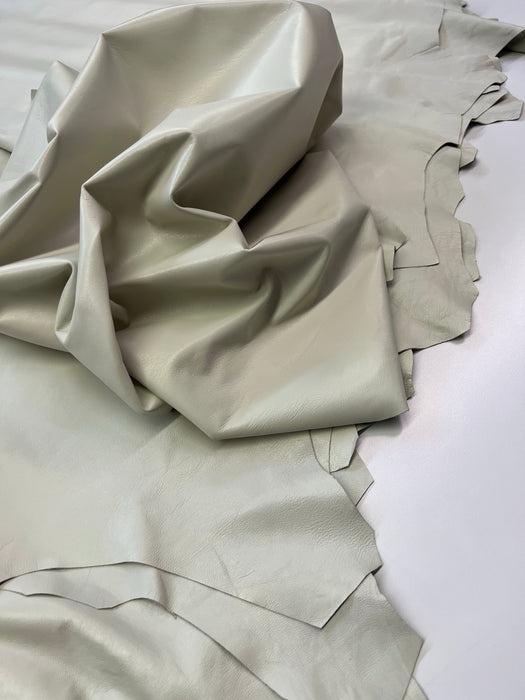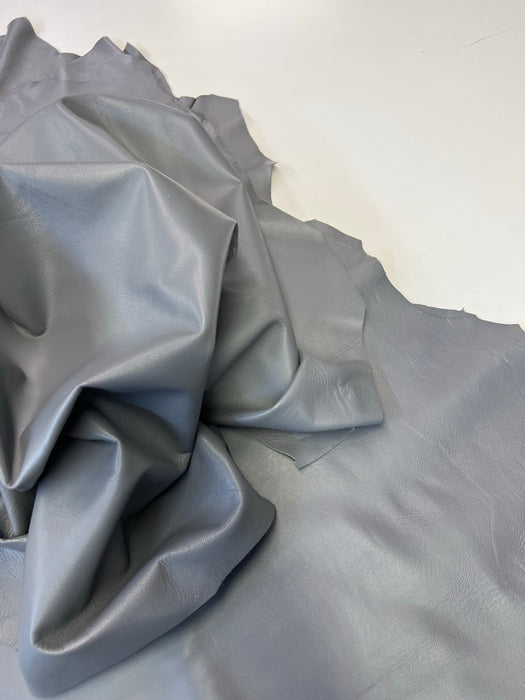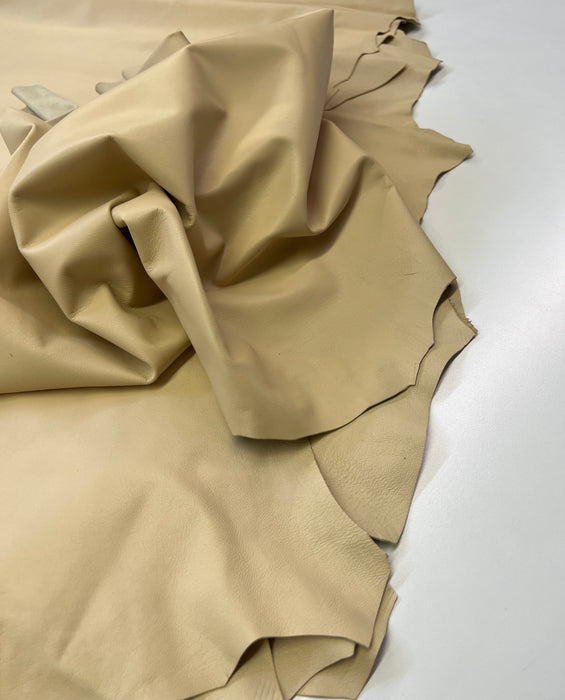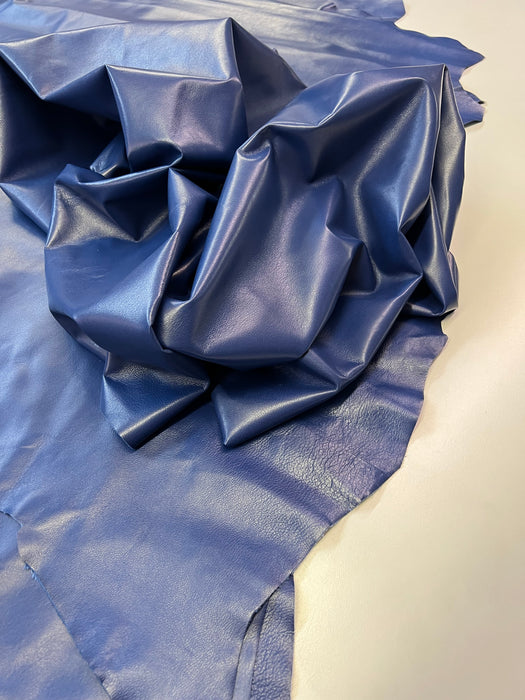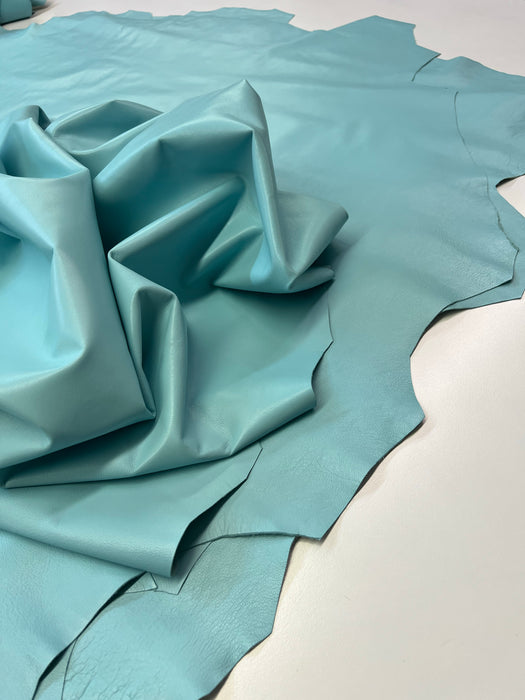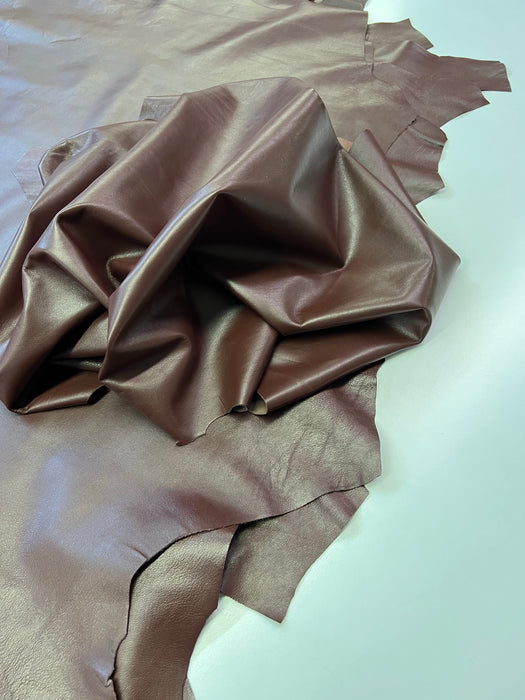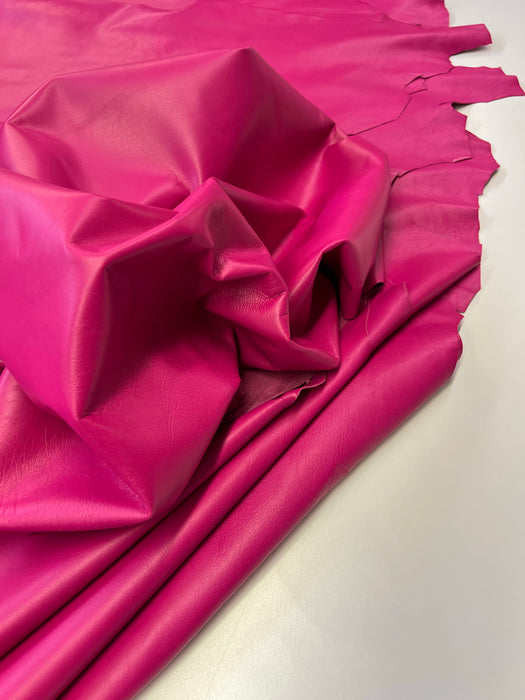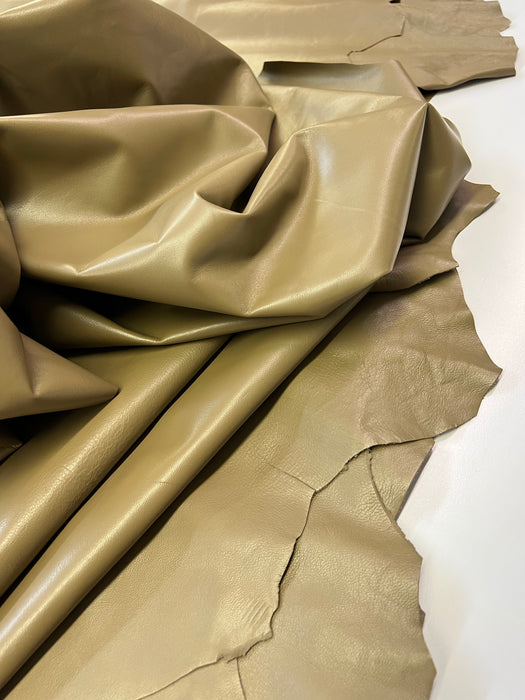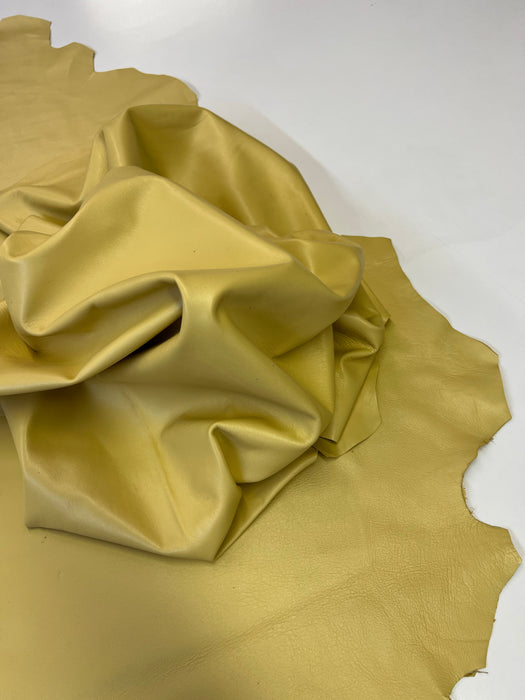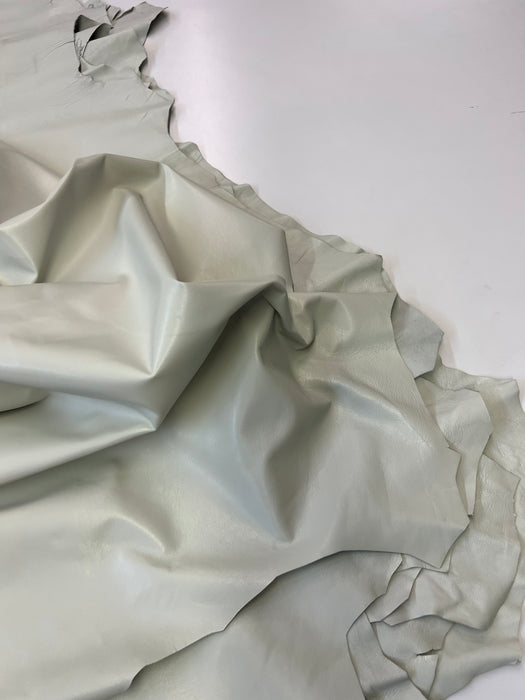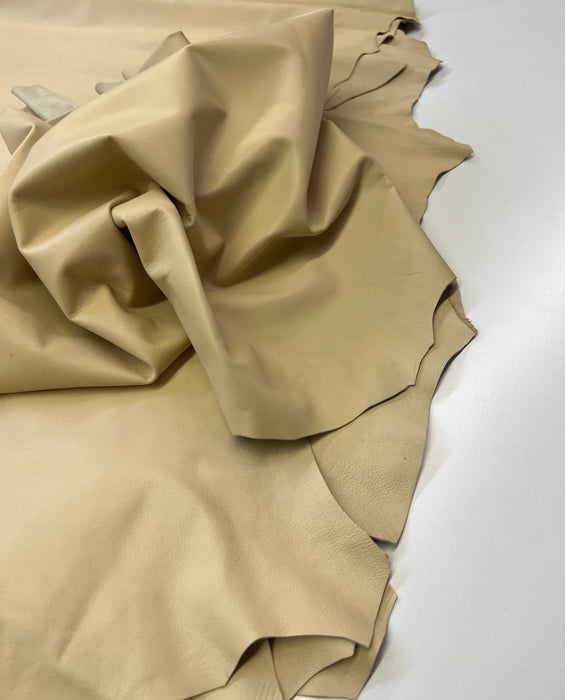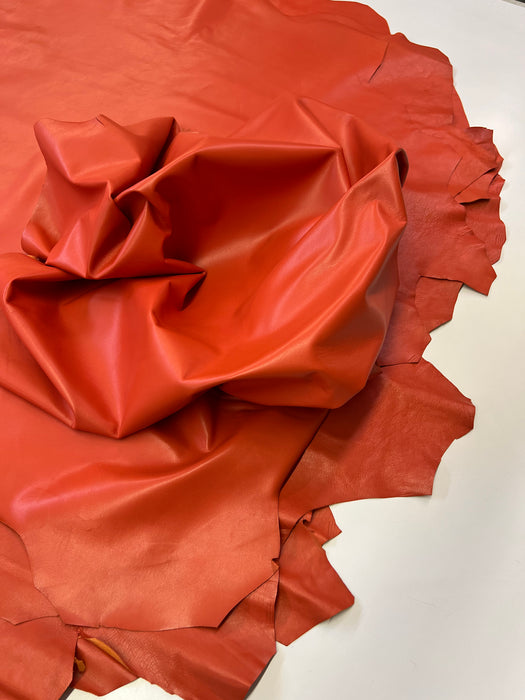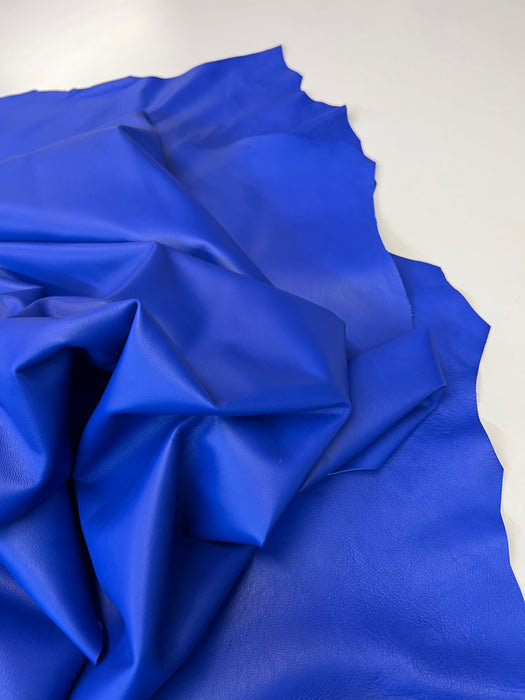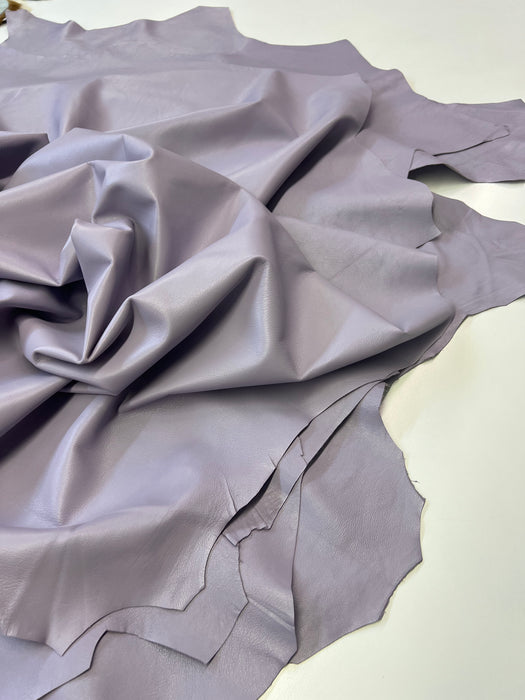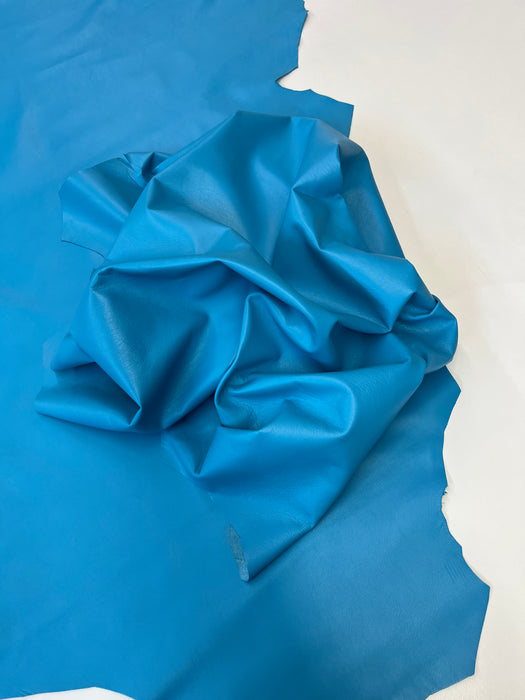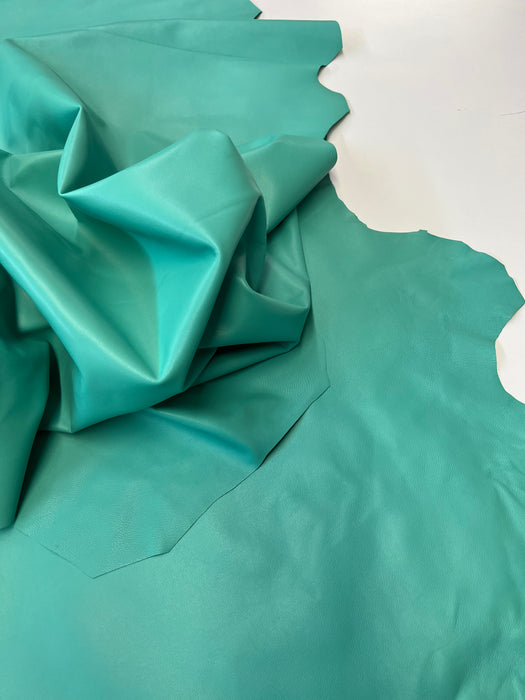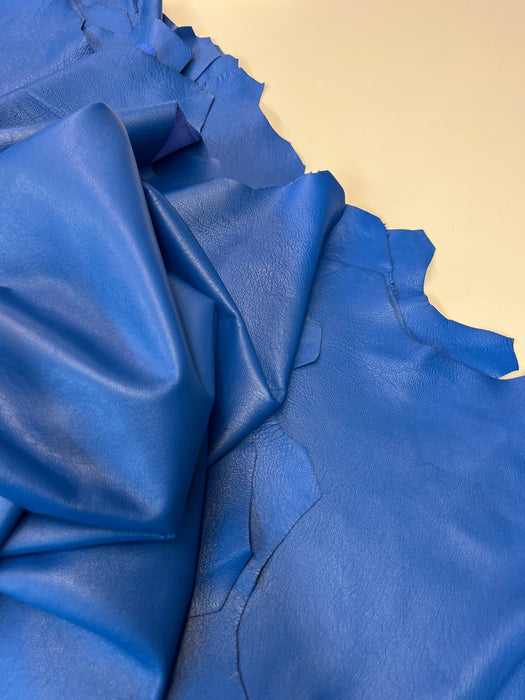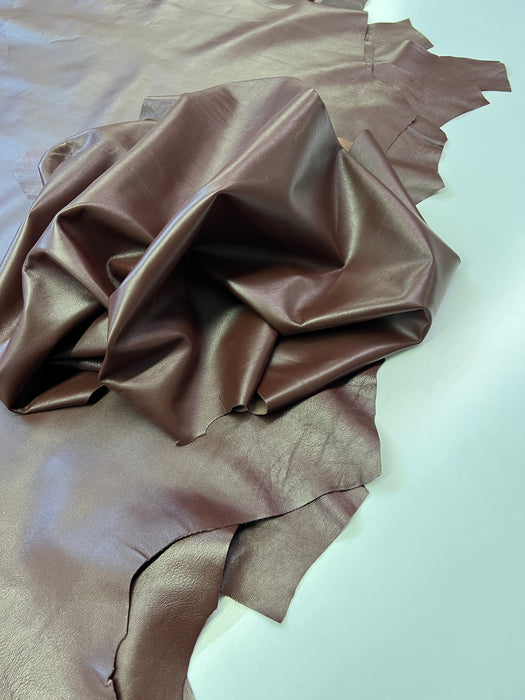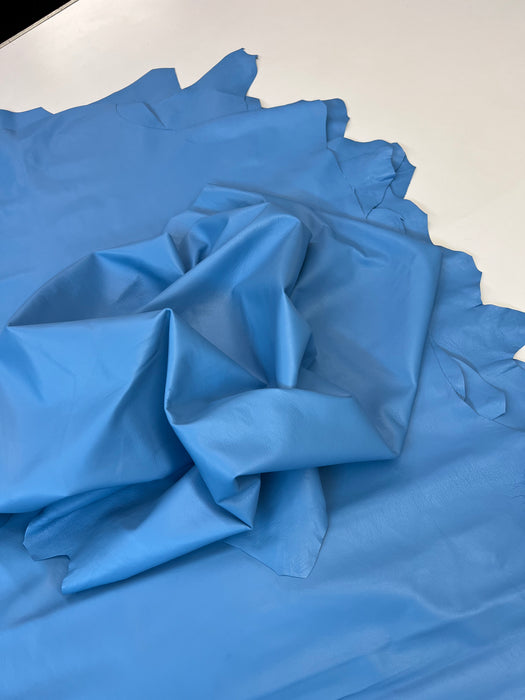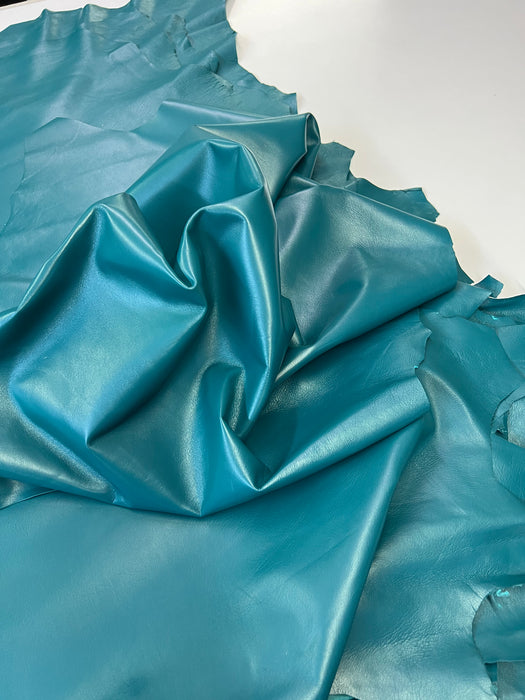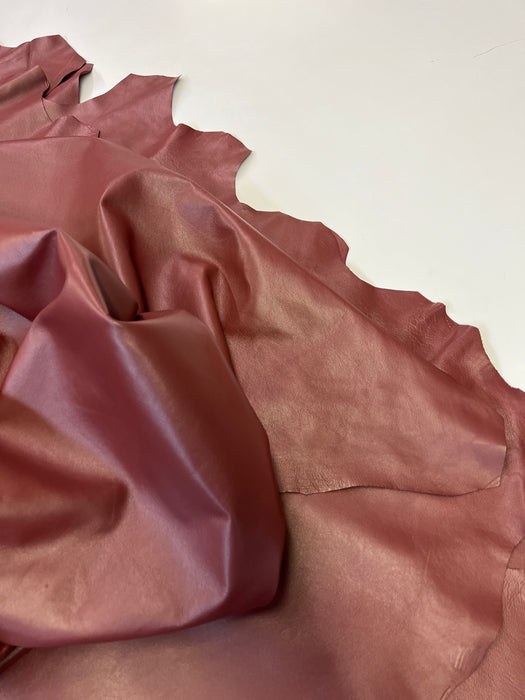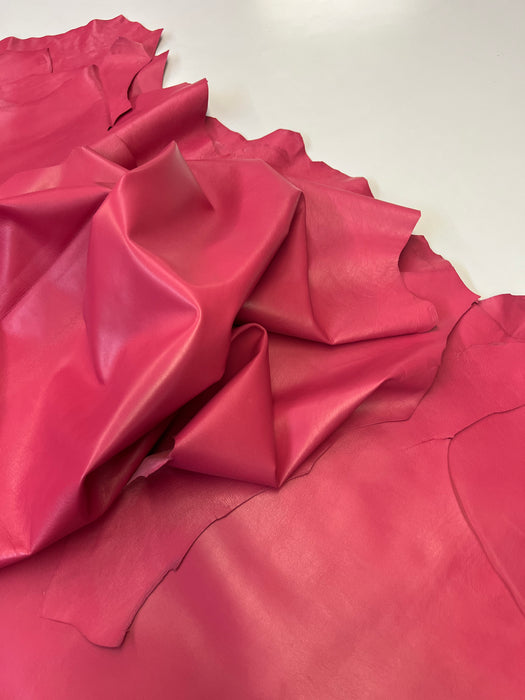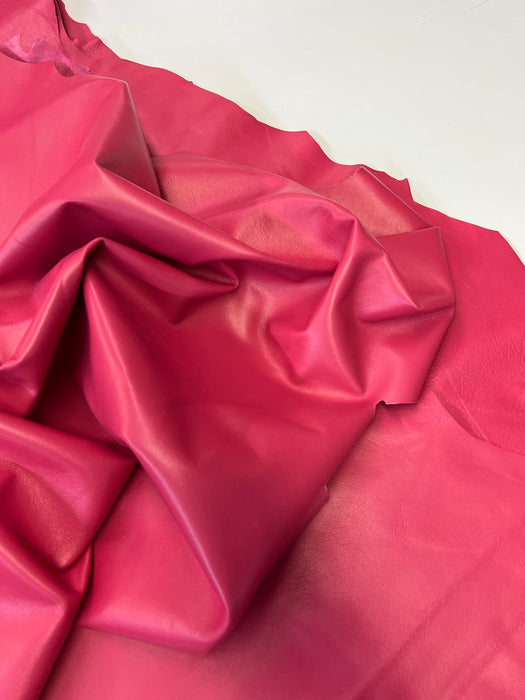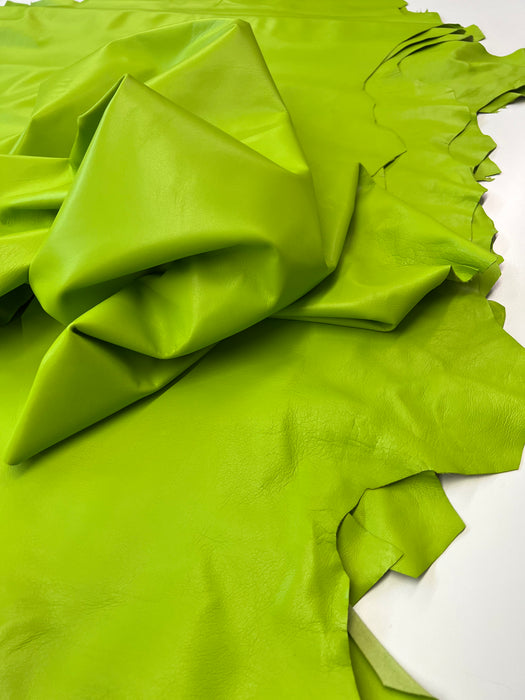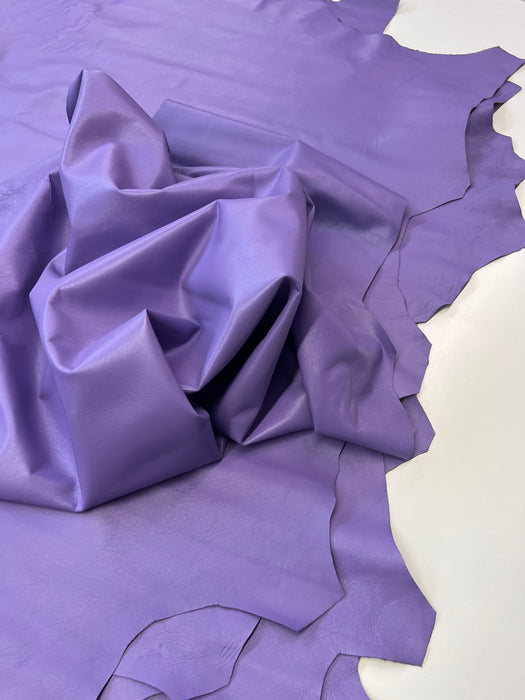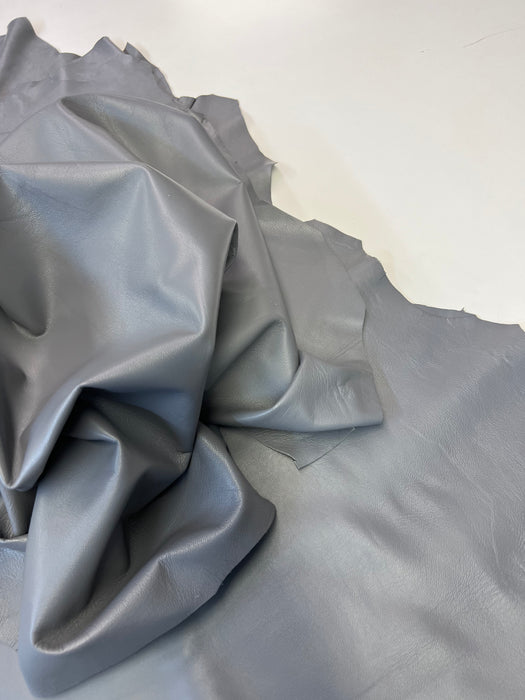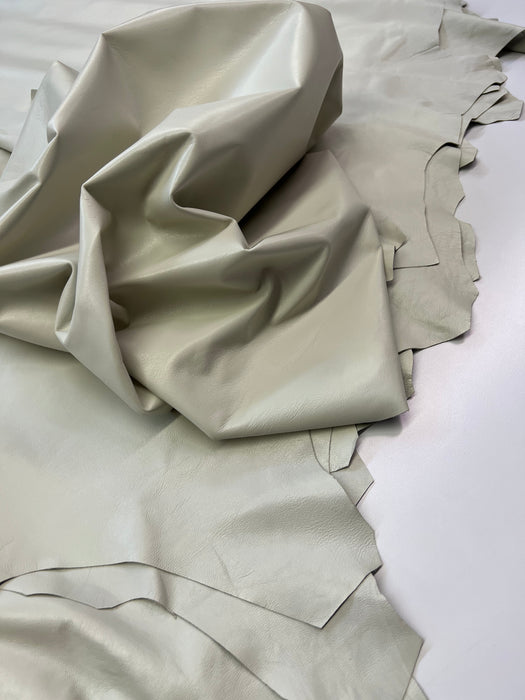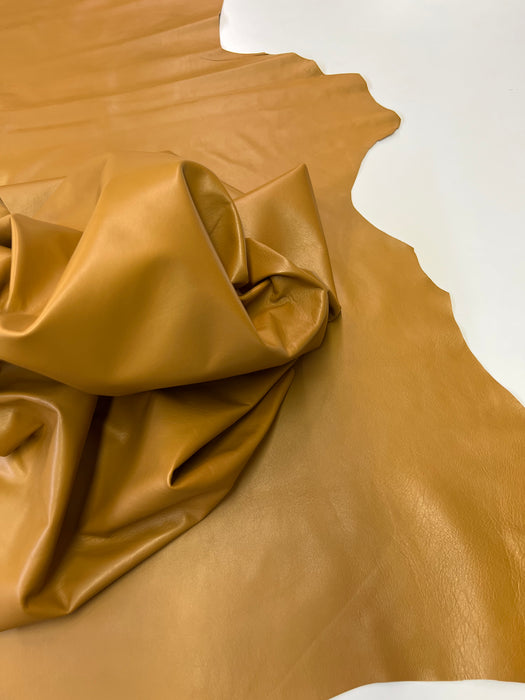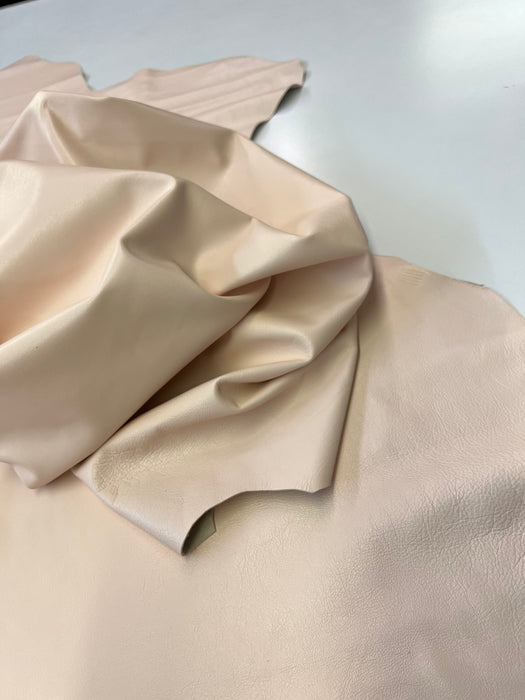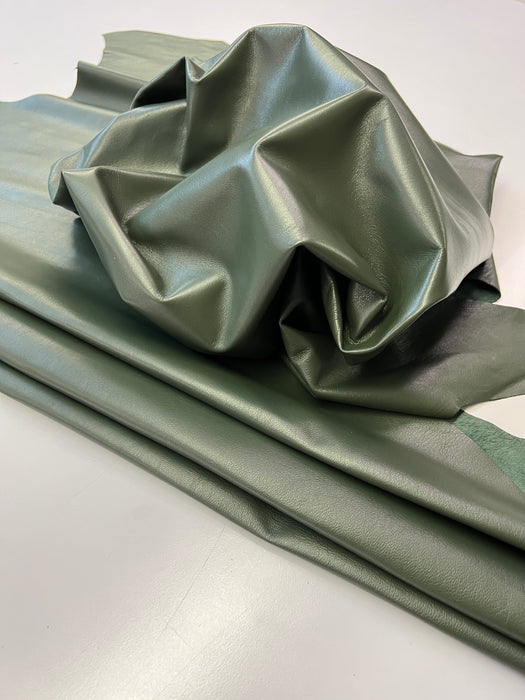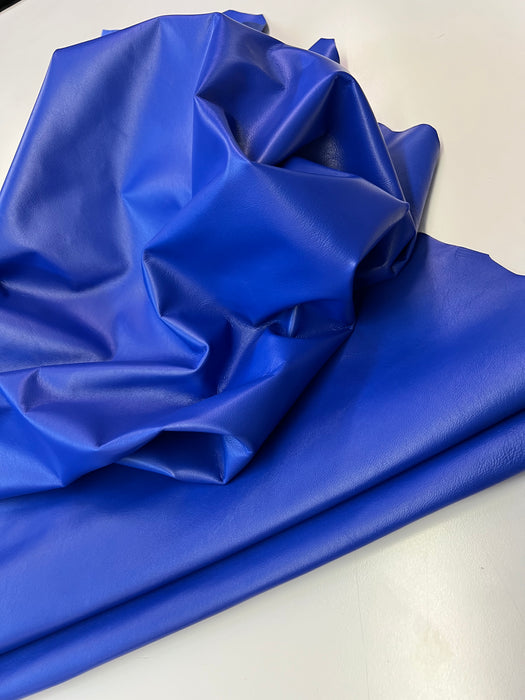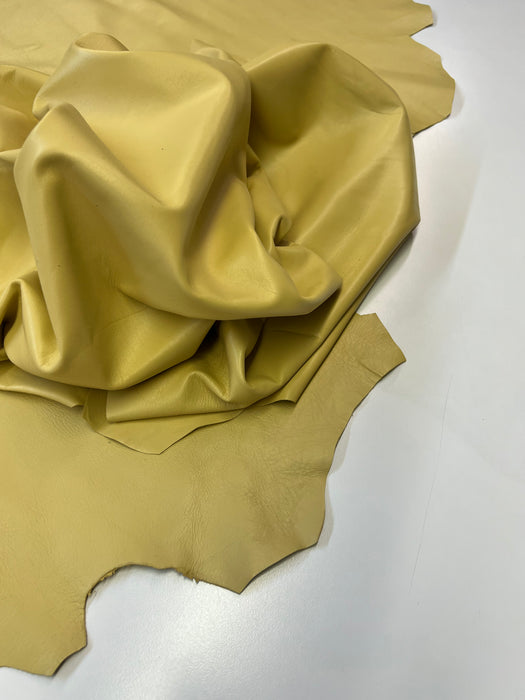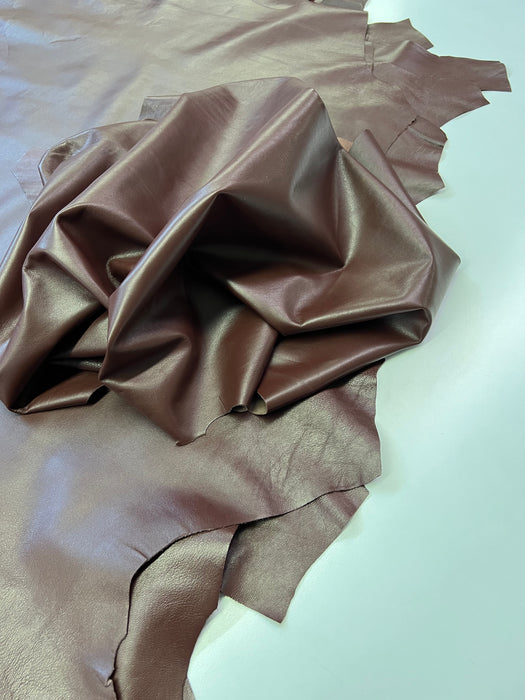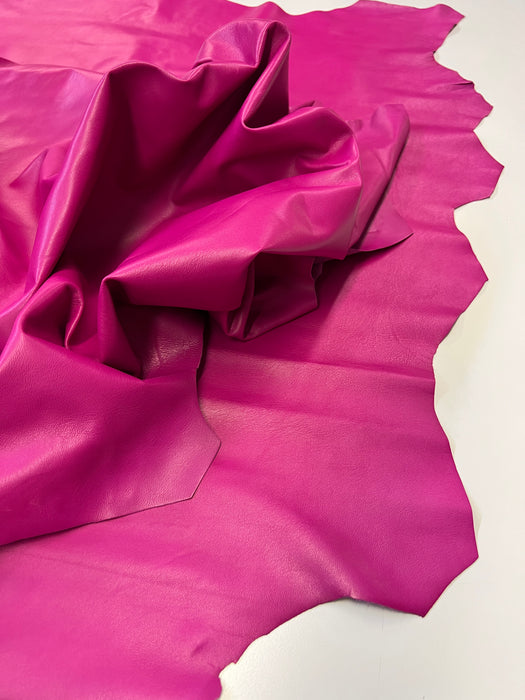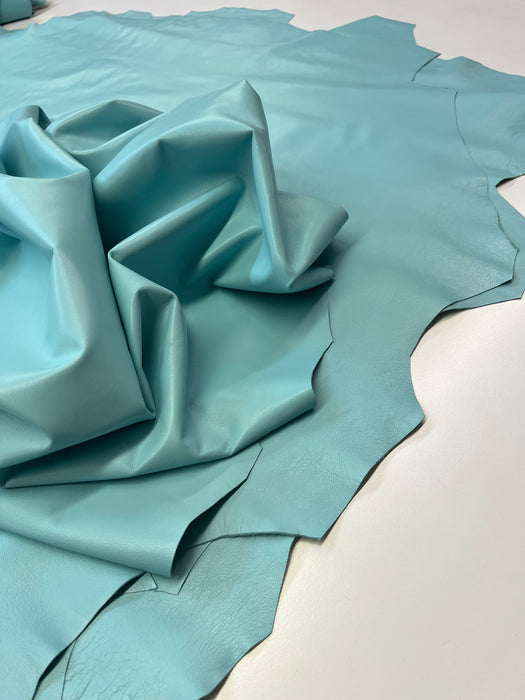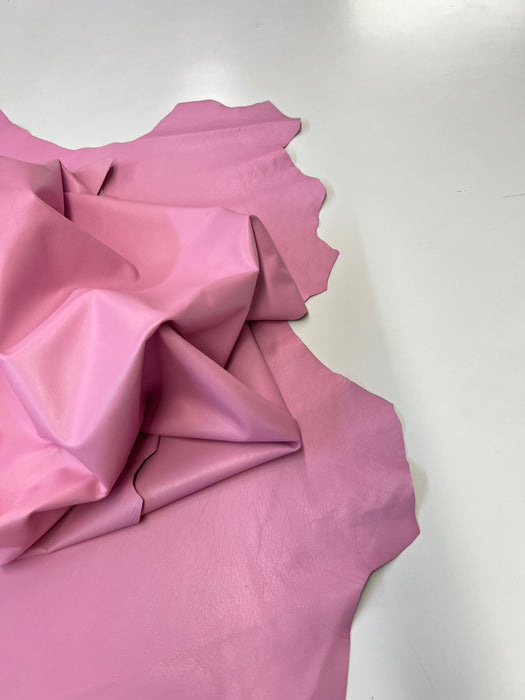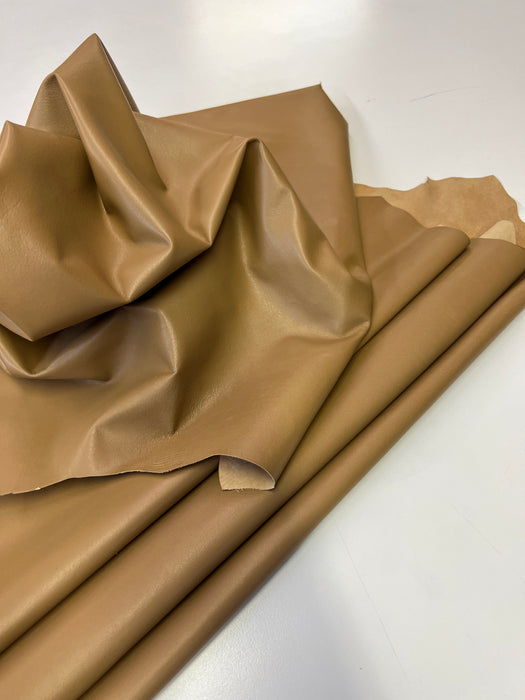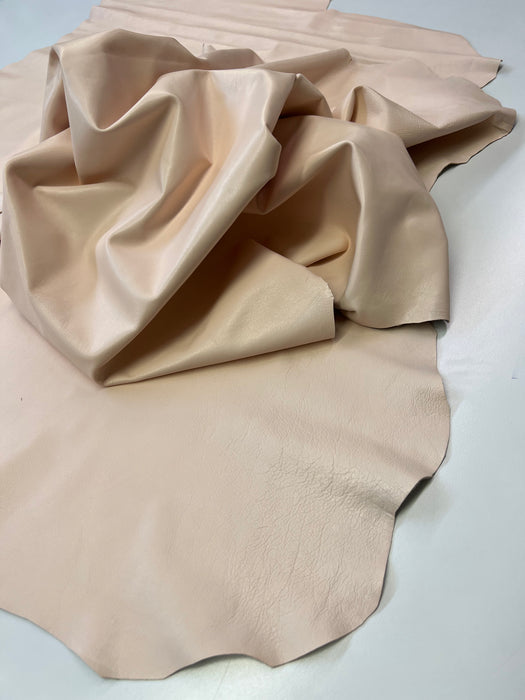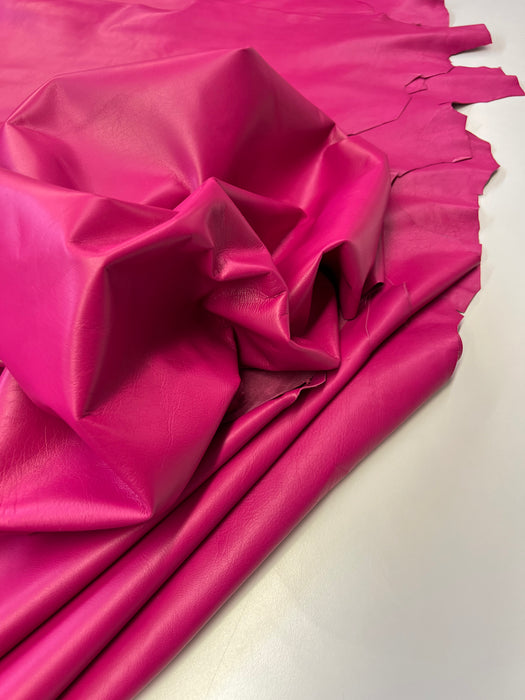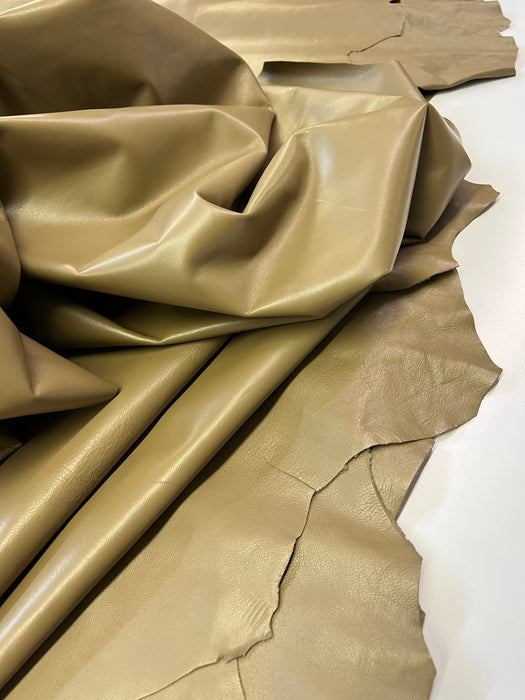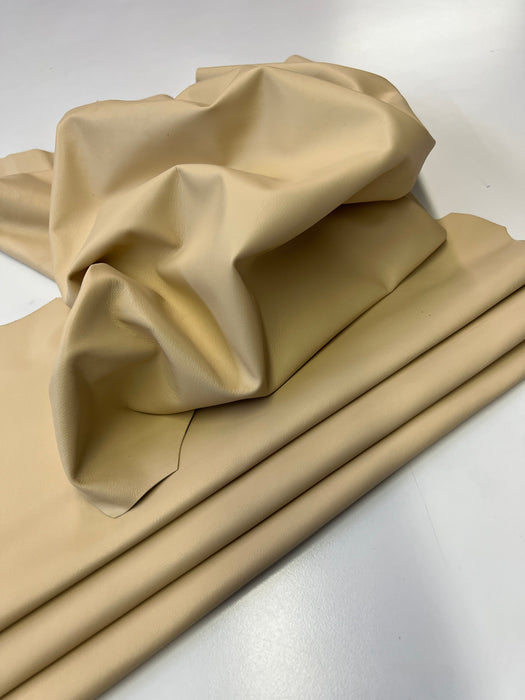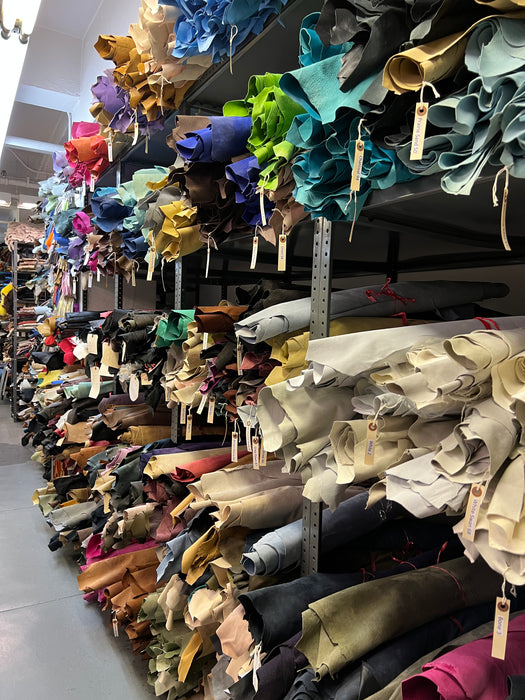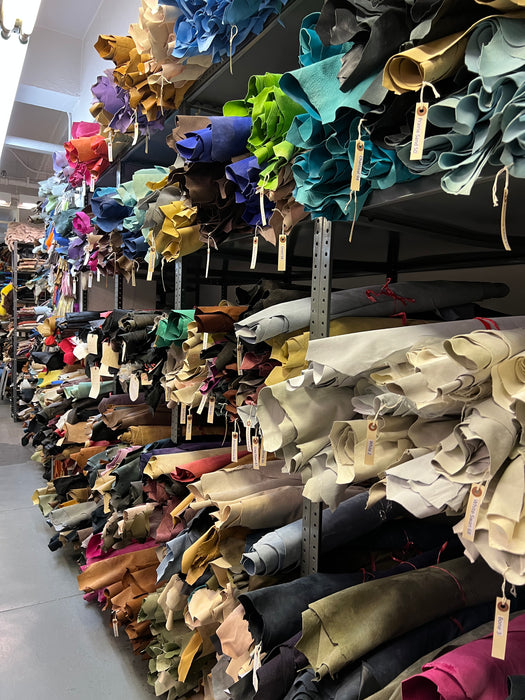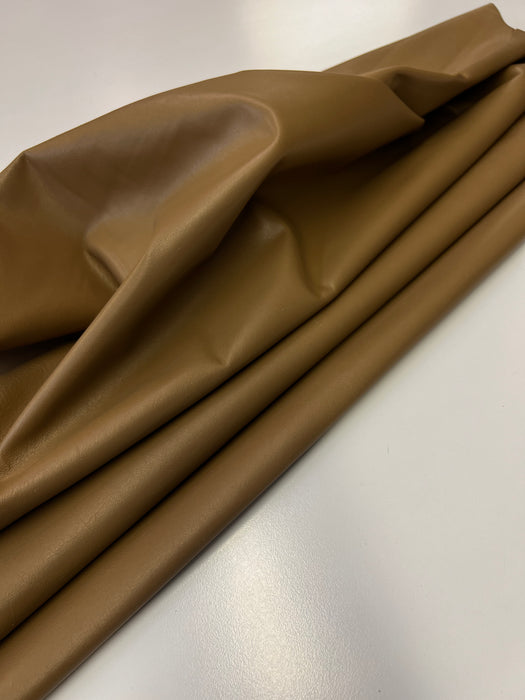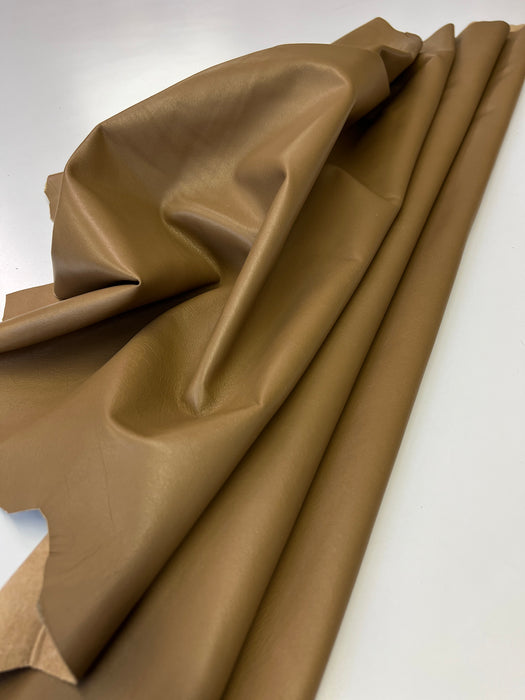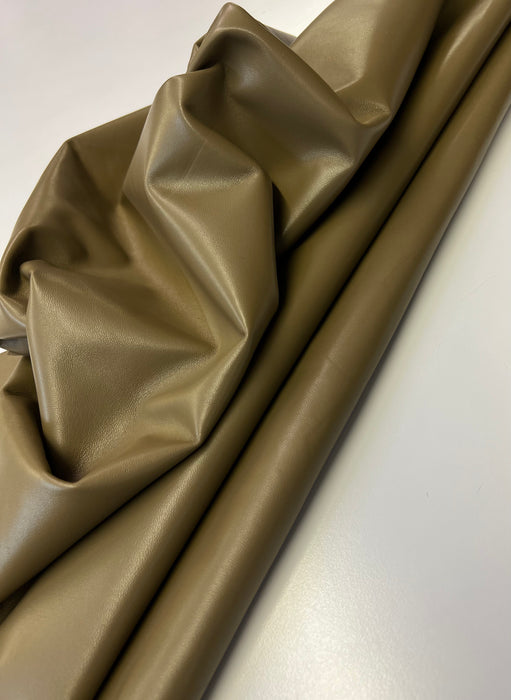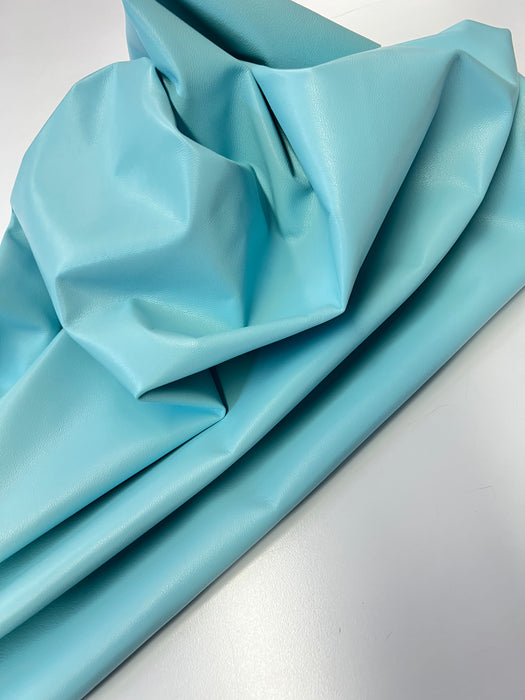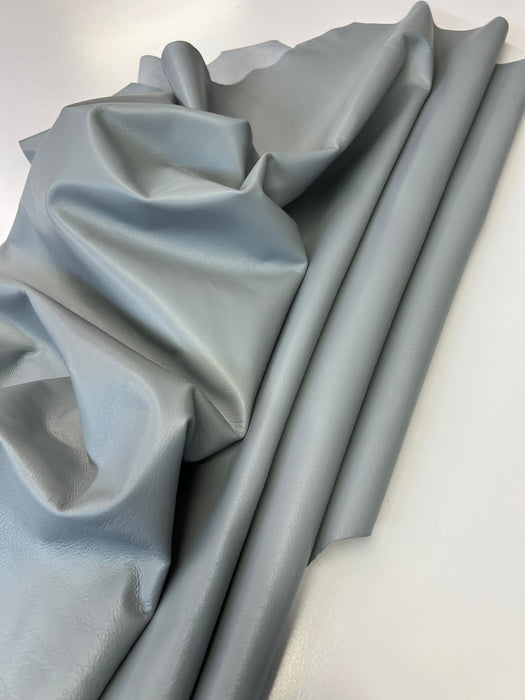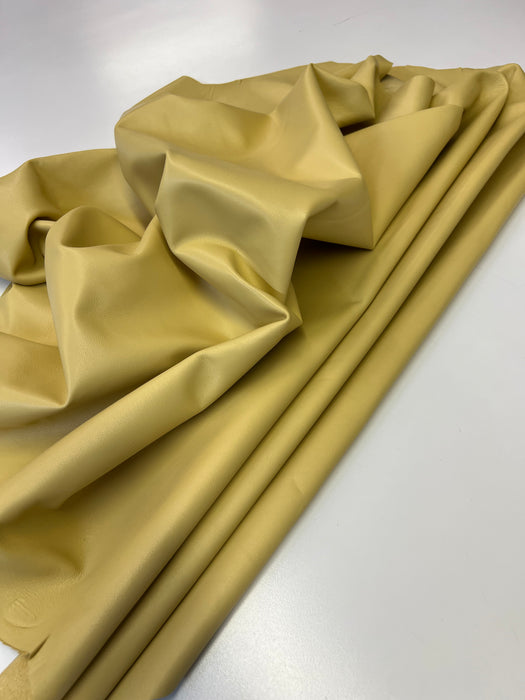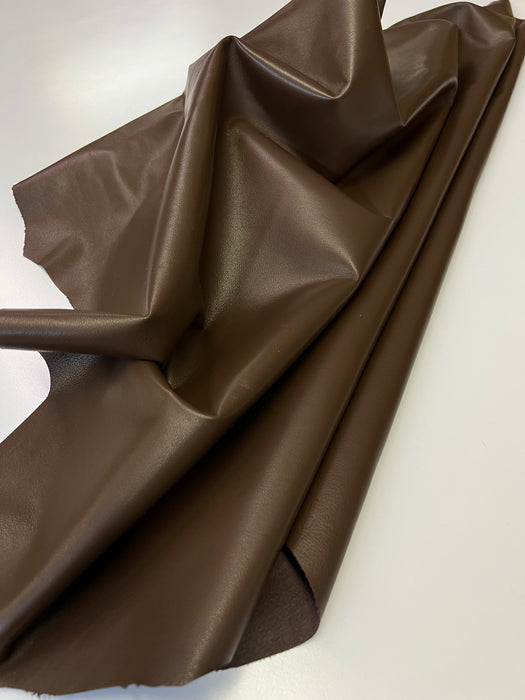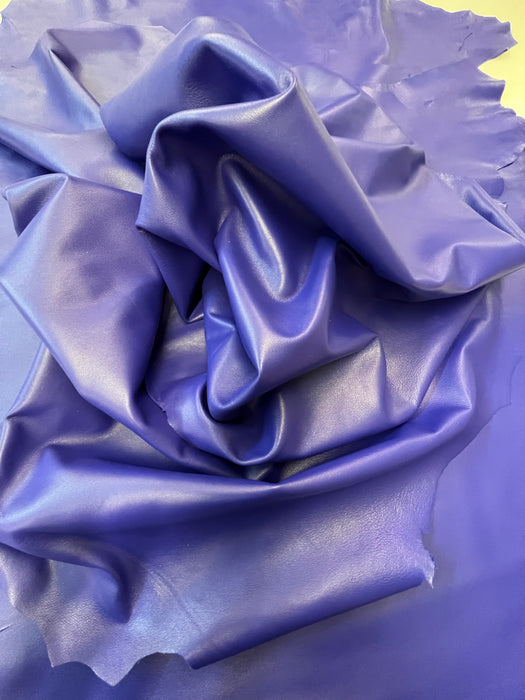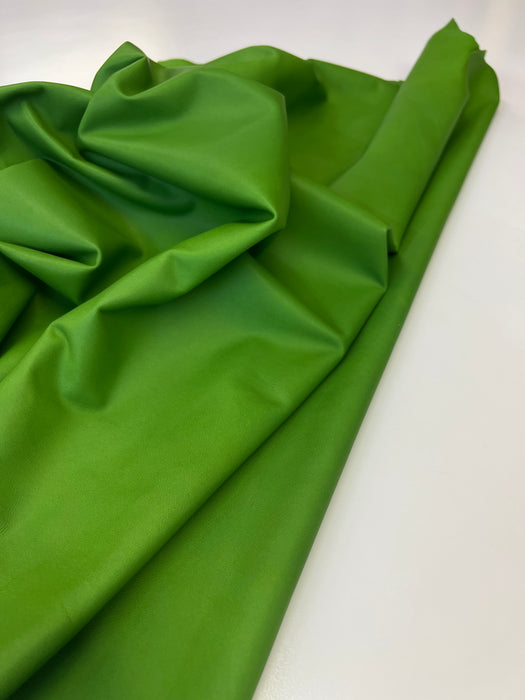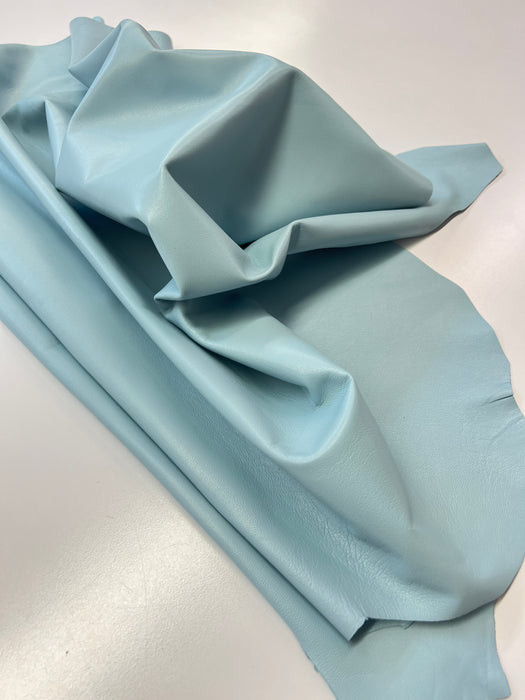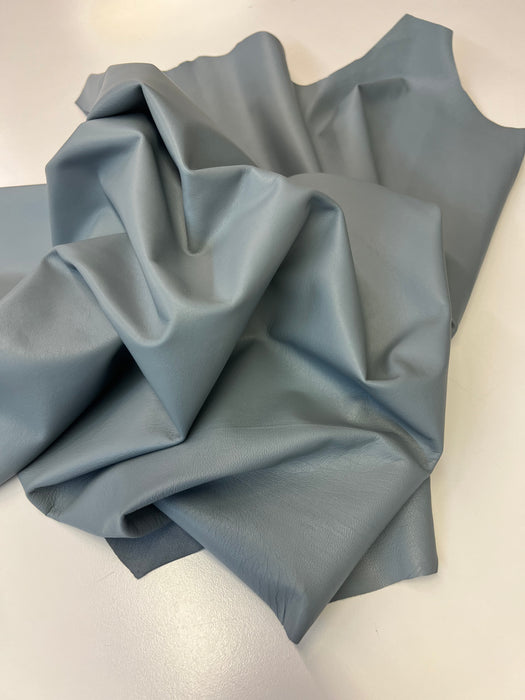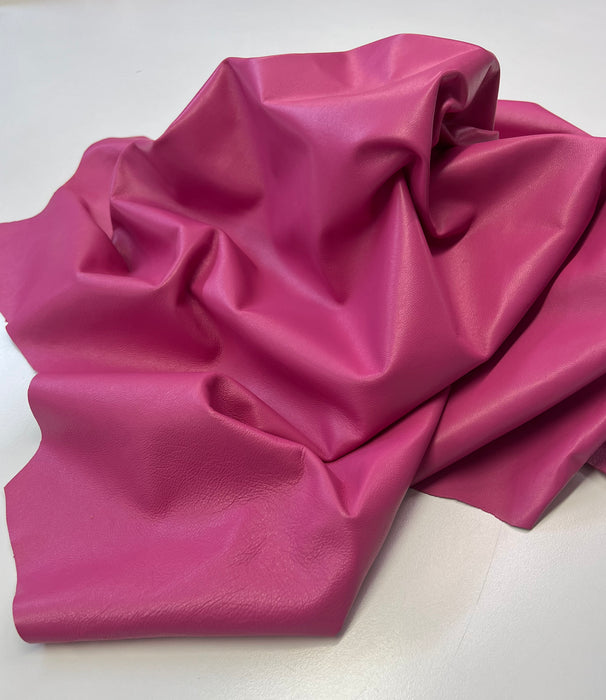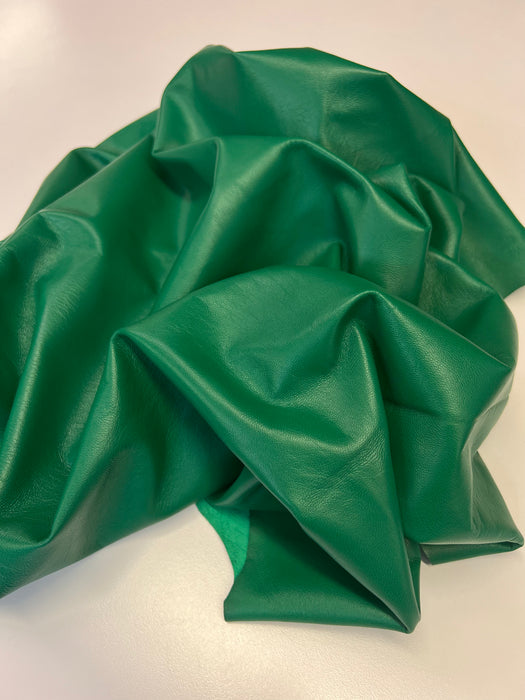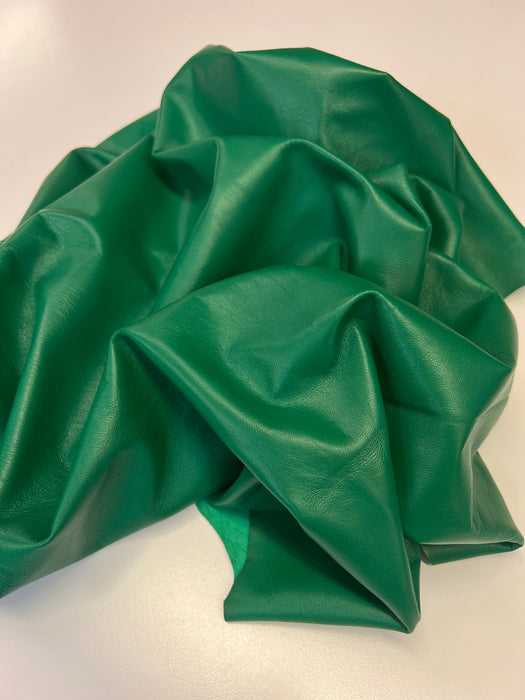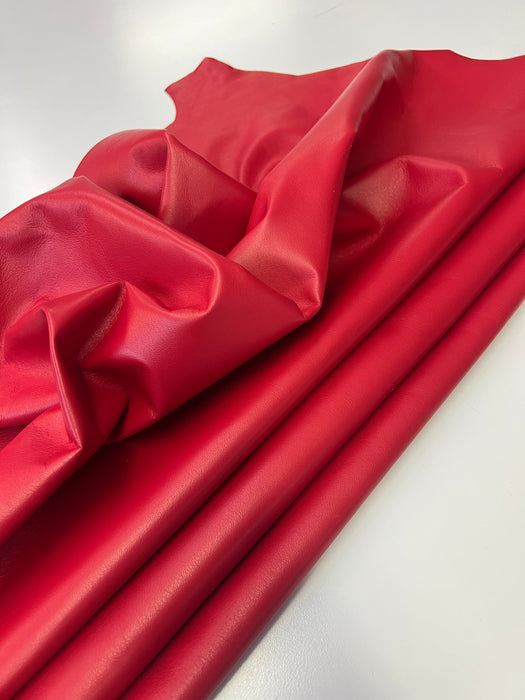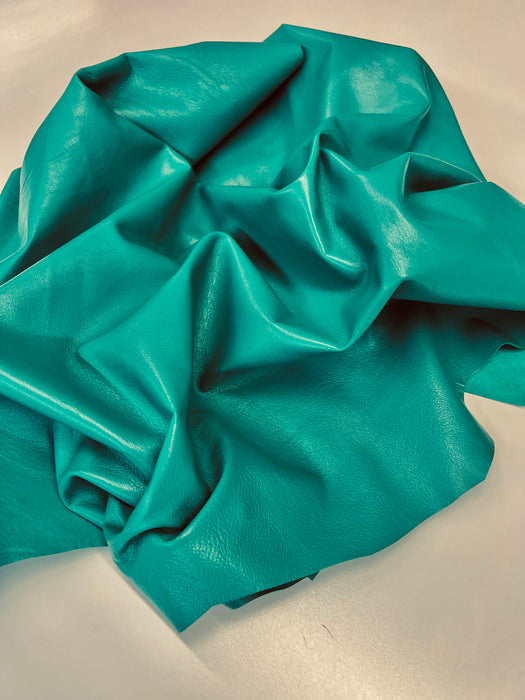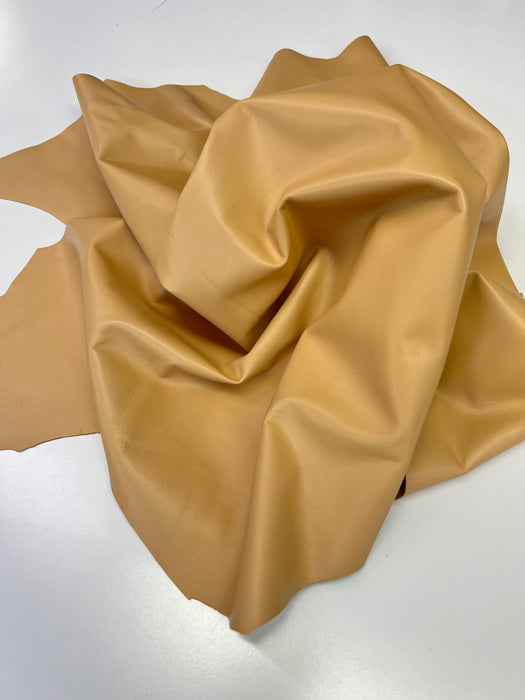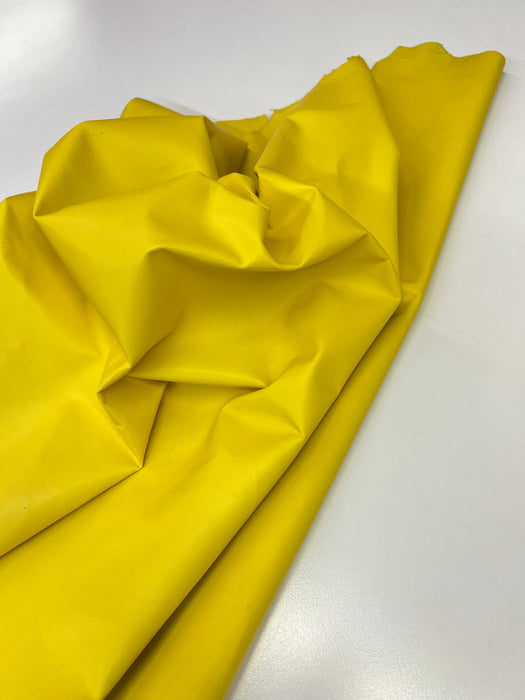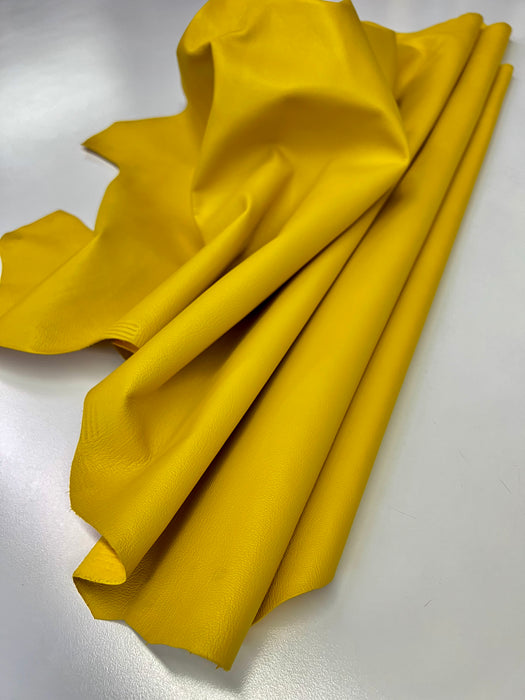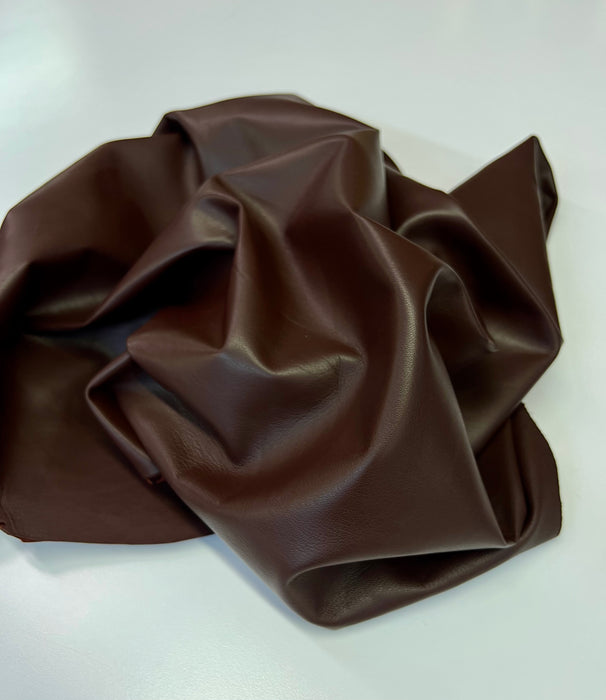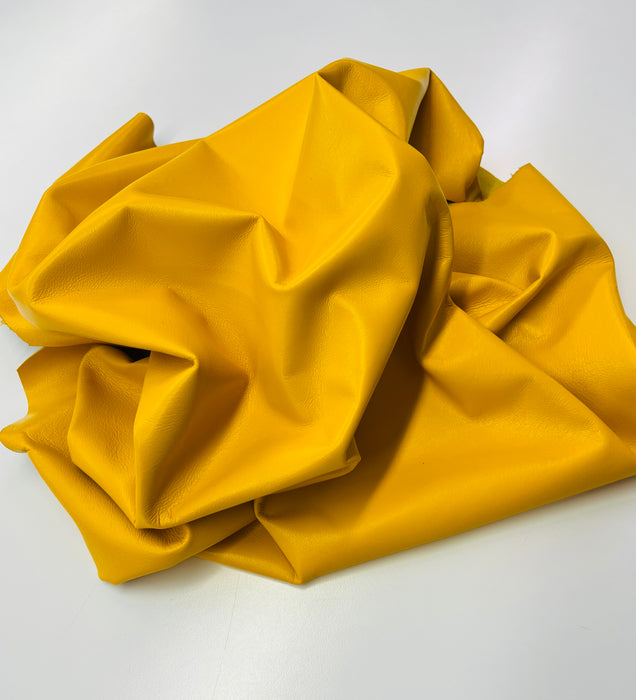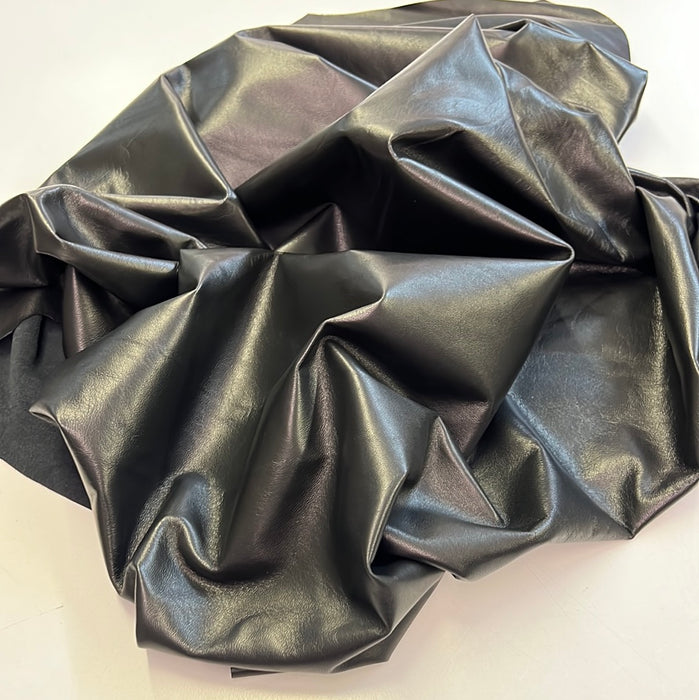 Experience the luxurious feel of this top quality, buttery soft lambskin leather hide, available in over 100 colors.
Finest texture with the best touch.

It measures approximately 22-25" inches in width and 25-29" in length, with a thickness of 0.6-0.8mm/1.0-1.2oz.
Perfect for crafting leather apparel, small leather goods, handbags, hats, and scarves.