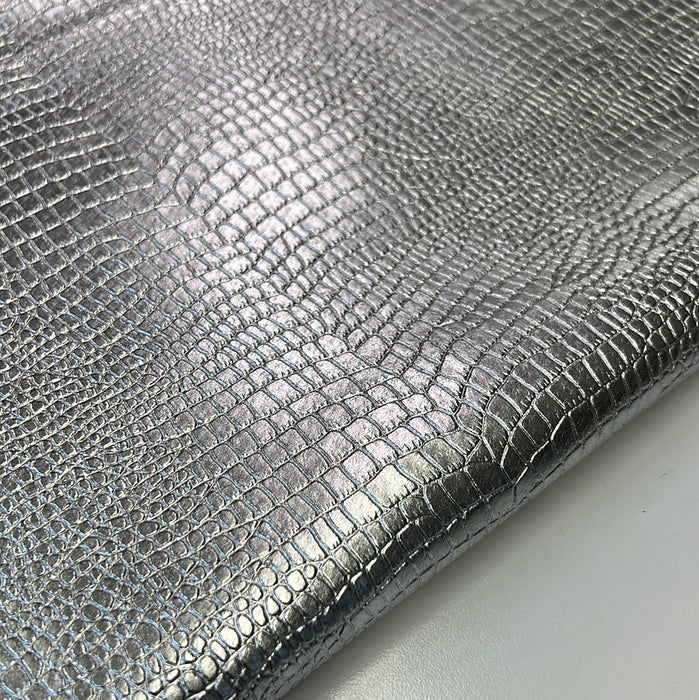 Leather Embossed Metallic Print Baby Alligator Look Leather
These leathers are perfect for making fashion apparel, such as shirts, skirts, jackets, dresses. Great to use as a part of the garment. Also, would make a great accessory, like handbag, bags, bracelets, earrings. 

Style# E-777-213
•Soft Leather, lightweight
• thickness 0.6-0.8mm, 1.50-2.00 oz.
• Size of the skins average 25-30" x 30-36"